PhD Students Forum:
Ongoing Doctoral Research
on Design For Sustainability
Presentation and live debate
Dia 03 Dezembro| December 3rd
13:00 – 14:00 Brazil | 16:00 – 17:00 UTC | Check our time zone here
Idiom: English
*Para participar, esta sessão requer um ticket avulso, a parte do Simpósio. Mais detalhes
To participate, this session requires a single ticket. More details
About
The PhD Forum is a global effort with a collective of doctoral candidates from different regions of the world and includes institutions from Africa, Asia (China and India), Europe and Oceania, and South America. We identified and mapped ongoing PhD Research on Design for Sustainability (DfS) across the LeNS (Learning Network on Sustainability) worldwide. The aim of the research was to support early career researchers working on DfS by providing them an overview of the main ongoing doctoral research themes in the LeNS labs and potential zones to foster future efforts and collaboration towards sustainability at the global level.
Marcella Lomba Nicastro
PhD Candidate in Design, Federal University of Paraná, Brazil
Supervisor: Prof. Dr. Aguinaldo dos Santos
Currently pursuing a Design Ph.D. at the Federal University of Paraná, Brazil. Her doctoral research focuses on understanding how to design for transparency in digital services addressing sustainability. She holds a master's degree in Design with focus on services, a specialization in User-Centered Design with background in UX/Information Architecture, and BA in Computer Engineering. She works in projects with consultancies and companies across a range of sectors and challenges. The topics she is interested in are Transparency and Design Ethics, Service Design, Design for Sustainability, Experience Design, Design Education, Digital Technologies.
Pierre Yohanes Lubis
Ph.D. Candidate in Product Design, University of Canterbury, New Zealand
Supervisors: Dr. Bahareh Shahri, Prof. Conan Fee, Dr. Mariano Ramirez
Pierre is at the brink of concluding his doctoral research in Product Design at the University of Canterbury, New Zealand. His doctoral research is an investigation into how human-centered design can bring forth a sustainable product-service system that improves the health of people from the lower end of the socio-economic level. He finished his Masters in Integrated Design in Hochschule Anhalt in Dessau, Germany and Bachelor's in Product Design in Bandung Institute of Technology in Bandung, Indonesia. He is interested in sustainable design, product service system design and human-centered design.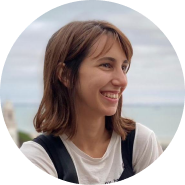 Gaye Yurdagül POÇAN
Ph.D. Candidate in Industrial Design, Istanbul Technical University, Turkey
Supervisor: Prof. Çiğdem Kaya
Gaye has studied Industrial product design and completed his master's degree in graphics design. Now, in the doctoral programme of Industrial design, she is writing her thesis in the field of environmental sustainability as she is a nature lover. The topics she is interested in are circular economy, and sustainable service system.
Akosua Mawuse Amankwah
Ph.D. Candidate pursuing Fashion Design Technology at Kwame Nkrumah University of Science and Technology, Kumasi, Ghana
Supervisors: Dr. Edward Appiah, Prof. Charles Frimpong, Dr. Seth Nkrumah
She is a Senior Lecturer at the Department of Industrial Art, College of Art and Built Environment (CABE), Kwame Nkrumah University of Science and Technology (KNUST), Kumasi, Ghana. She holds a Master of Design (Mdes) in Professional Design for Fashion and Textile from Heriot Watt University, Edinburgh, Scotland in 2007. Her Doctoral topic is on 'Integration of Sustainable Fashion Production in Ghanaian SMEs Using the Circular Economy Approach'.
Kratika Piparsania
Ph.D. Candidate in Product Design, Indian Institute of Technology Guwahati, India
Supervisors: Dr. Pratul Ch. Kalita
Kratika is currently enrolled as a Research Scholar in the Department of Design at the Indian Institute of Technology, Guwahati. She finished her Master of Interior Architecture and Design from C.E.P.T. University, Ahmedabad, India with a specialisation in Building Energy Efficiency. She holds a Bachelor's degree in Design from RTM Nagpur University, India. Her doctoral research is focused on development of socio-cultural sustainable design assessment framework for residential buildings. Before joining her Ph.D., she has worked for 5 years in academics, R&D, and design-build projects. Her interest areas are Sustainable Design, Service Design, Design research, Policy Advocacy and Design Management.
Nan Xia
Ph.D. Candidate in Industrial Design, Tsinghua University, China
Supervisor: Dr. Xin Liu
Nan Xia is a Ph.D. candidate at Academy of Arts & Design in Tsinghua University. His research focuses on how sustainable design could apply to facilitate the design of distributed systems and improve its sustainability within the Chinese context. He finished his Masters in Industrial Design in Shenyang Jianzhu (Architecture) University and Bachelor's in Atmospheric Sounding (Atmospheric Science) in Nanjing University of Information Science and Technology, China. He is interested in sustainable design, systemic design, future & speculative design and climate change.